First class gardener services
Amazing gardening services and garden maintenance.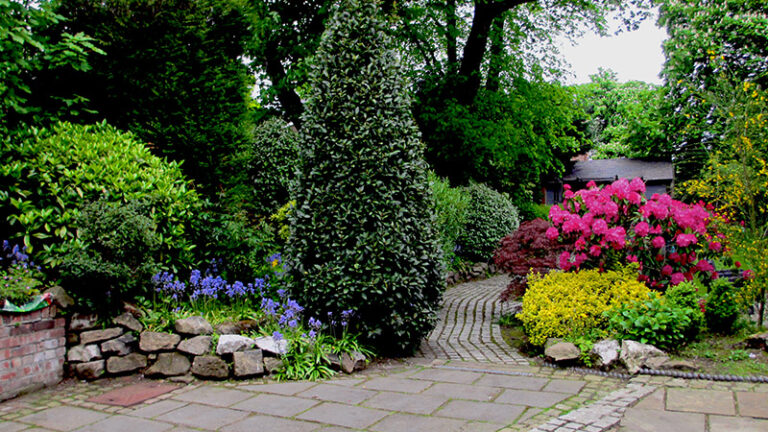 Introducing a specially created for you, a unique and unequalled gardening maintenance service that is very flexible, incorporates the very best value for money, and with incredibly fair and competitive prices.
Based on a great track record of delighted and happy customers, and at the same time consistently achieving amazing results, plus guaranteed satisfaction every time! I genuinely enjoy both a great reputation, and frequent word of mouth enquiries, both from client's  families and friends.
With me as your local gardener you will enjoy a reliable friendly service that covers all aspects of gardening all in one place.
You will receive much more than a typical regular garden maintenance, as I have specialised skills combining lots of different related services, that blend and combine together, to create one of the best gardener experiences in the area.
I always go above and beyond to make sure everything that needs to be done to keep your garden looking its best, and that your garden is  ready to go whenever you need it no matter what. You can bet using my quality services that it will be done to a very high standard, while surpassing all customer expectations! 
So no matter what kind of gardening service you require to keep your garden looking neat and tidy all year round, you can find it here with someone you can rely on and trust to do a great job, and that will always deliver fantastic results.
As you would expect, you will not only receive all of the regular gardener services others provide, like lawn mowing, weeding beds and borders etc. Not to mention any needed pruning of hedges, trees, shrubs, but with me as your gardener you will also have available to you  many other specialised, and expert services as well.
These include:
Lawn care, plus seeding, and over-seeding.

All season lawn fertilisation, for healthy lush green grass.

Moss removal and scarifying.

Strimming down overgrown and tall grass.

Green algae, moss and lichen mould removal.

Jet washing of driveways, paths and patios.

Weed killing of driveway, paths and patios.

Leaf blowing and garden tidy up.

Specialist tall hedge reductions, and hedge trimming.   

Plants, shrubs and small tree relocations.

Tree and shrub pruning training.

Soil amendment and organic fertilisation.

Planting of trees, shrubs, flowers and bulbs.

Hanging baskets, raised beds and borders.
Plus Much more!
You will always get a great level of expertise with attention to detail and amazing professional results.
Take the first step to a great gardening experience and contact me now for a free no obligation quote.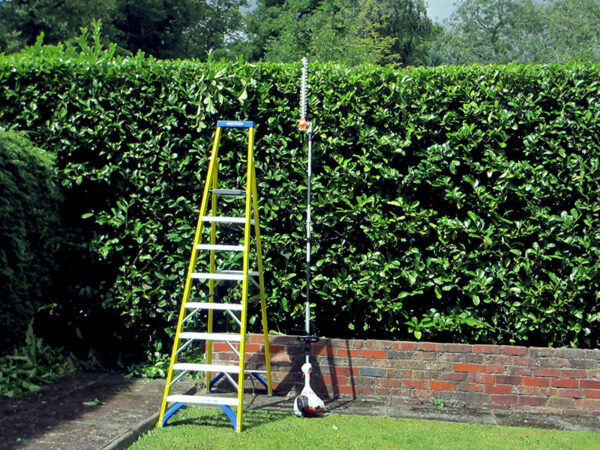 Personal gardening maintenance service defined.
In a nutshell garden maintenance is a broad term used to describe a range of gardening tasks put together to keep and maintain a clean and tidy garden throughout the gardening season
gardener maintenance is used when an existing garden needs to be kept looking its best, usually done on gardens that already have all the work done such as planting herbaceous perennials, bulbs, shrubs trees and usually includes a lawn.
Just like hair dressing or pet hair cutting, gardens continually grow in spring, summer and autumn, so if left unattended it will soon become unsightly and overgrown. Unwanted weeds plants and trees will soon take over and the lawn will become a weed fest full of moss and tall grass too.
To maintain an existing garden then a lot of regular work is involved in keeping your garden looking it's best, and keeping the weeds and vegetation in check so the trees and shrubs get trimmed, grass gets cut and weeds are removed continually over the growing season.
Normally this process takes place every week, or every other week at peak growing times, and less so in colder winter months where often a lot of clients cease to use a gardener at all.
So for established gardens that are not actively being developed and just need to be kept looking their best with regular gardener maintenance to keep everything neat and tidy in the garden.
Typical range of garden maintenance services include. 
lawn mowing and grass cutting.

Trimming of lawn edges.

Weeding and weed control of beds and borders.
Strimming tall grass, weeds, brambles, nettles and thistles etc.
Occasional trimming of trees, shrubs and hedges.
Planting of annuals in beds borders such as bedding plants.
Cutting back dead plants for new growth.
Leaf blowing and

clearing up garden

debris 
general garden tidy up.
Please take note that all gardeners are not the same, and garden maintenance is often a loose term used for regularly just a basic mowing of the lawn, often without cutting the edges. others give a much better more comprehensive garden maintenance and include all or more than the general list above.
Who needs a gardening maintenance service?
Those who simply want to keep the grass mowed regularly and weeds down just for the growing season.
Those with existing beautiful gardens that want to keep it always looking great.
Those that want their garden looking its best at all times of the year.
People with little time to do any gardening for hem selves.
For the elderly, friends and family who love the garden to be neat and tidy.
For busy professionals who have little to no time for gardening.
for those who know nothing at all about gardening but like to enjoy the benefits of a beautiful garden.
For existing domestic gardeners who just need some help with the hard work and take advantage of professional tools and still like to do some gardening themselves.
People who for whatever reason cannot do any gardening at all right now, but previously liked gardening themselves.
For those with no gardening tools or space to store them and hire a professional gardener to take care of everything for them.
Copyright © 2023 The Steward of Nature. All Rights Reserved